Sophie Persson, Chairman
Born 1970,
Chairman since 2017
Directorships:
Board member of ALMI Skåne, North Chemical, Munkeby Systems, Aspekta and Sydsvenska Chamber of Commerce.
Education:
Graduate of the European Business School in London, Paris and Brussels.
Earlier directorships:
Formerly CEO of BTJ Group AB
Shareholding: 25.000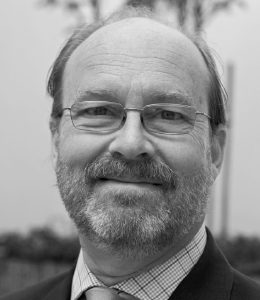 Thomas Pileby, Board Member
Born 1951,
Member of the board since 2006
Directorships:
Chairman of Alevax AB, Pileby & Partners AB and New Projects Group Scandinavia AB. Board member in Pmevenire AB, Proistami AB, Lasomai AB and Euryphaessa AB. Board Member (Substitute) in LLOP Holding AB, Chromanalytica AB and AKAB Utbildning AB.
Education:
University level studies in business and industrial economy. Extensive leadership experience from various management positions.
Earlier directorship/positions:
Previous board member experience from holding the chairman position at Veronix Holding AB and Dreampark AB as well as board member (Substitute) at Surplus Inventions AB.
Thomas has professionally held many top management position after a long career as treasurer and controller at Åkerlund&Rausing Group, which he left in 1998. Since then he has held the title as CFO at Serstech AB, CFO/CEO of Bibliotekstjänstgruppen, CFO/CEO at Obducat AB (publ) and CEO of Veronix Holding AB.
Shareholding: Self owned 1.215.000 + Controls another 320.000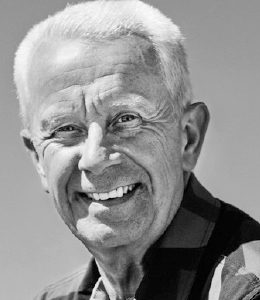 Sverker Göranson, Board Member
Born 1954,
Member of the board since 2017
Directorships:
Strategic advisor to Saab Defense & Security, USA. Member and anchorman of the Royal Swedish Academy on War Science. Member of the international officer hall of fame at the United States army command and general staff College. Honorary member of the Swedish life guards (Sv. Livgardet) young officers. Chairman of Nordic Travel Sverige AB. Chairman in the Swedish Veterans Union. Strategic adviser to the SES37.
Education:
Officers degree (Sv. officersexamen) in Sweden. Higher staff education in the United States of America. Studies in behavioral science on university level.
Earlier directorship/positions:
After a career in the military expanding from 1977 Sverker was appointed General and Supreme commander of the Swedish Armed Forces in 2009 and held this position until 2015. Chairman of the Lasariters förening.
Shareholding: 10.500
Anna Werntoft,  Board Member
Born 1970,
Member of the board since 2017
Directorships:
Board member at Ikano Bostad AB, Minc and Innovation Skåne.
Education:
Master of Science in Business Administration at the University of Lund.
Earlier directorship/positions:
Anna has many years of leadership experience from the banking, tech and the management consultancy industry. She has previous board member experience from being on the board at media evolution. Anna has also held the CEO title at Stratitec AB, before accepting this title, Anna came from a position at Cerdo Bankpartner AB.
Shareholding: 10.300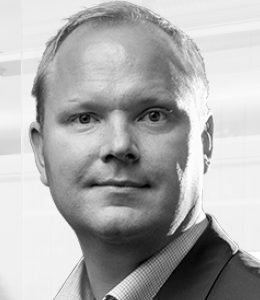 Stefan Sandor, Chief Executive Officer
Born 1976,
CEO since January 2018
Directorships:
CEO and Chairman of Affekt Design AB. Board member at IngCa Consulting AB.
Earlier directorship:
Chairman of Flaskor.nu Lund AB and Impeccable Style Lund AB.
Education:
Master of Science in Computer Science and Engineering at Lund Institute of Technology.
Work life experience:
Stefan comes from the position as VP Marketing & Product Management at Phase One A/S. Prior to that, Stefan has had various management positions within marketing, product management and sales at Axis Communications and Wayfinder. In addition, he has founded several companies in software development, retail and e-commerce.
Shareholding: 800.000
Johan Raneke, VP Sales
Born 1979,
VP Sales since September 2018
Directorships:
Chairman of the board of Solrosen pre-school
Education:
University studies within economics and mechatronics.
Previous experience:
Johan has a strong background with leading roles in sales, key account management and project management. Johan was previously Regional Manager and Sales Manager at power tools manufacturer Hilti. Prior to that, he has held several management positions at the electronic manufacturing services supplier Enics and Symetri, a Swedish IT company.
Shareholding: 103.500
Johan Diedrichs, VP R&D and Products

Johan has an extensive background within product management, R&D and entrepreneurial sales. Before joining Serstech he held management positions within several different industries; most notably within security, but also from IT/fintech and construction.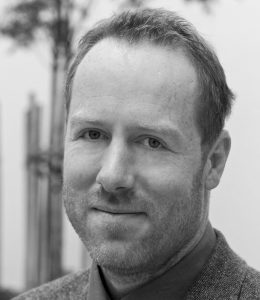 Jörg Hübner, Advisory Board Chairman

Professor DTU (Technical University of Denmark), technology ideas and implementation, Managing Director Danchip, former Senior Engineering Manager Sparkolor Corp in Silicon Valley.
CONTACT
Serstech AB
info@serstech.com
Phone: +46 46 255 112
Ideon Science Park
Sölvegatan 43, SE-223 70 Lund
Sweden
Copyright Serstech AB 2019
Sign up here
News, events, promotions, stay informed!
SIGN UP.