Serstech Arx
Serstech Arx is a revolutionizing instrument, introducing SharpEyeTM – a patented autofocus technology which improves the signal quality dramatically. Serstech Arx identifies unknown substances quickly and precisely.
Serstech Arx and SharpEyeTM give a precise result, thanks to automatically obtaining the optimal focus point in milliseconds. By detecting the container material and thickness, the focus point can be placed precisely and the content can be identified with minimum interference from the container. The result is a precise identification of the sample, regardless of how it is packaged.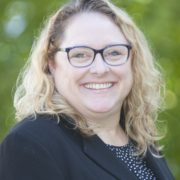 "Serstech Arx represents a revolutionary advance in the 785nm Raman spectroscopy marketplace.  The unique SharpEye autofocus protocols are able to achieve maximum available Raman signal without manual intervention. The small form factor, low cost, large library, and ease of use make it the ideal solution in the Raman marketplace especially for narcotics and contraband identification."
New user interface and efficient workflows. Serstech Arx is built on a modern software platform, putting usability and algorithms in focus. The brand new graphical user interface is easy to navigate and new features such as Guided Scan and the Quick Access feature make it possible to get precise results, faster. The new algorithms result in fast and precise identifications of both pure samples and complex mixes of substances. The results are presented in a simple way, making it possible for almost anyone to interpret and use. Decision support in seconds.
Truly handheld. Serstech Arx is lighter and smaller compared to previous Serstech models and yet – even more powerful. Serstech Arx lets you get focused on what is important and make decisions based on reliable measurement results – wherever you are.
Easy to use. Serstech Arx is easy to understand and gives accurate responses in seconds. Connect it wirelessly or via cable to ChemDash for reporting and management of users, measurements and libraries. Serstech Arx has been designed from the ground up to support a highly efficient workflow!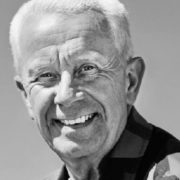 "The armed forces of today need robust, lightweight and reliable tools to meet the challenges of modern crises and on the battlefield. Chemicals of various sorts are an increasing threat to both military personnel and civilians. To quickly and safely identify these chemicals will be crucial in order to deal with them adequately. Serstech's instruments are ideal for use in the field and the ChemDash software provides real-time decision support when it is needed the most."
Download the Arx Datasheet
Want to know more? Download our latest product datasheet.