Serstech does what a chemical intelligence company should do: We combine tools for measuring, storing , analysing and sharing chemical information. We believe in maikng things easier for people and systems using chemical sensors – first responders, police, field operators, military and their organisations.
Serstech provides a user friendly solution which helps users identify potentially harmful, hazardous substances and take the right action accordingly. The Serstech solution consists of the Serstech 100 Indicator, a handheld Raman Spectrometer and the Serstech ChemDash, chemical intelligence software.
Serstech distributors are established worldwide whereas manufacturing, research and development as well as the headquarter are based in Lund, Sweden.
Complete service, chemical intelligence solutions
• Serstech's platform contains handheld Raman device, chemical intelligence software and services.

• Functions for measuring, storing, analysing and sharing chemical data to build knowledge leading to better decisions and actions.
• Serstech's systems solution can be configured for each customer's unique needs.
• Deployable in cloud, hybrid, behind your organisations firewalls or simply standalone.
It all began in 2002 at the Technical University of Denmark where an extremely small spectrometer was developed by a team led by Prof. Jörg Hübner in the Department of Nanotechnology. Jörg met a team of Swedish entrepreneurs and together they started Serstech in 2006 with a vision of making spectrometer sensors as common as smoke detectors.
Ten years later, Serstech's focus is clearly within identification of explosives, narcotics, hazardous substances and Chemical Warfare Agents. With an easy-to-use solution, serstech is committed to help users identify potentially harmful substances and build chemical knowledge leading to better decisions and actions.
Chemical identification, our products reflect us. Today, Serstech combines spectroscopy techniques with advanced algorithm know-how to bring user friendly chemical identification to customers around the world. Our instrument is robust, compact and handheld.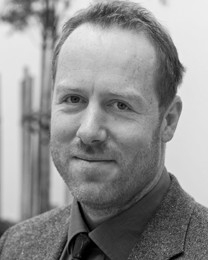 "One day, I hope spectrometers will be as common as smoke detectors."

Prof. Jörg Hübner, Department of Nanotechnology DTU, who miniaturised the spectrometer